In celebration of fashion & beauty, Leicester Fashion Week would like to invite you to mix, mingle and network.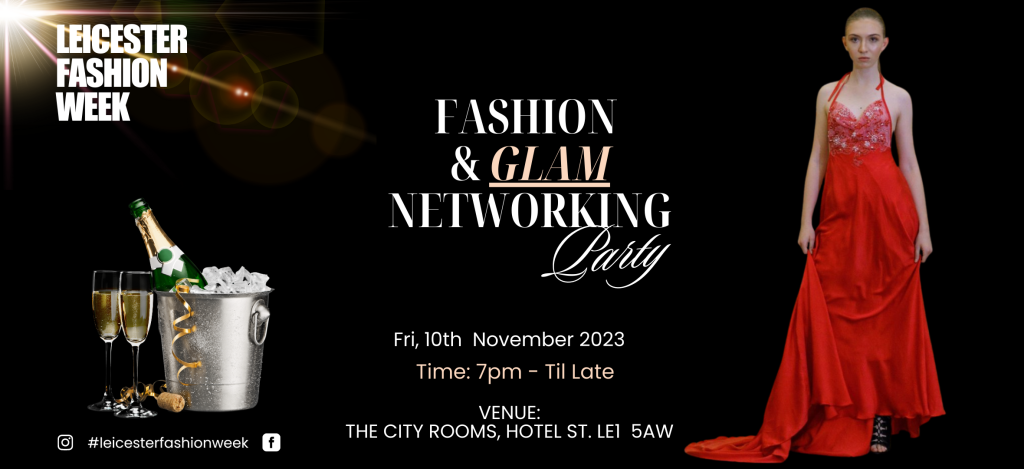 Friday, 10th November will see the 'LFW' runway lit up again as we welcome you to a night which will include a runway showcase from a selected number of designers, a live fashion red carpet photoshoot for guests.
Make new friends and connections whilst celebrating fashion & beauty in Leicester and partying till late.
Dress to impress, bring your friends and take pleasure in enjoying a sophisticated night out hosted by Leicester Fashion Week and our partners
Included with your front row ticket into the event, you will receive a complimentary glass of prosecco on arrival.
Book your tickets via www.leicesterfashionweek.com/tickets